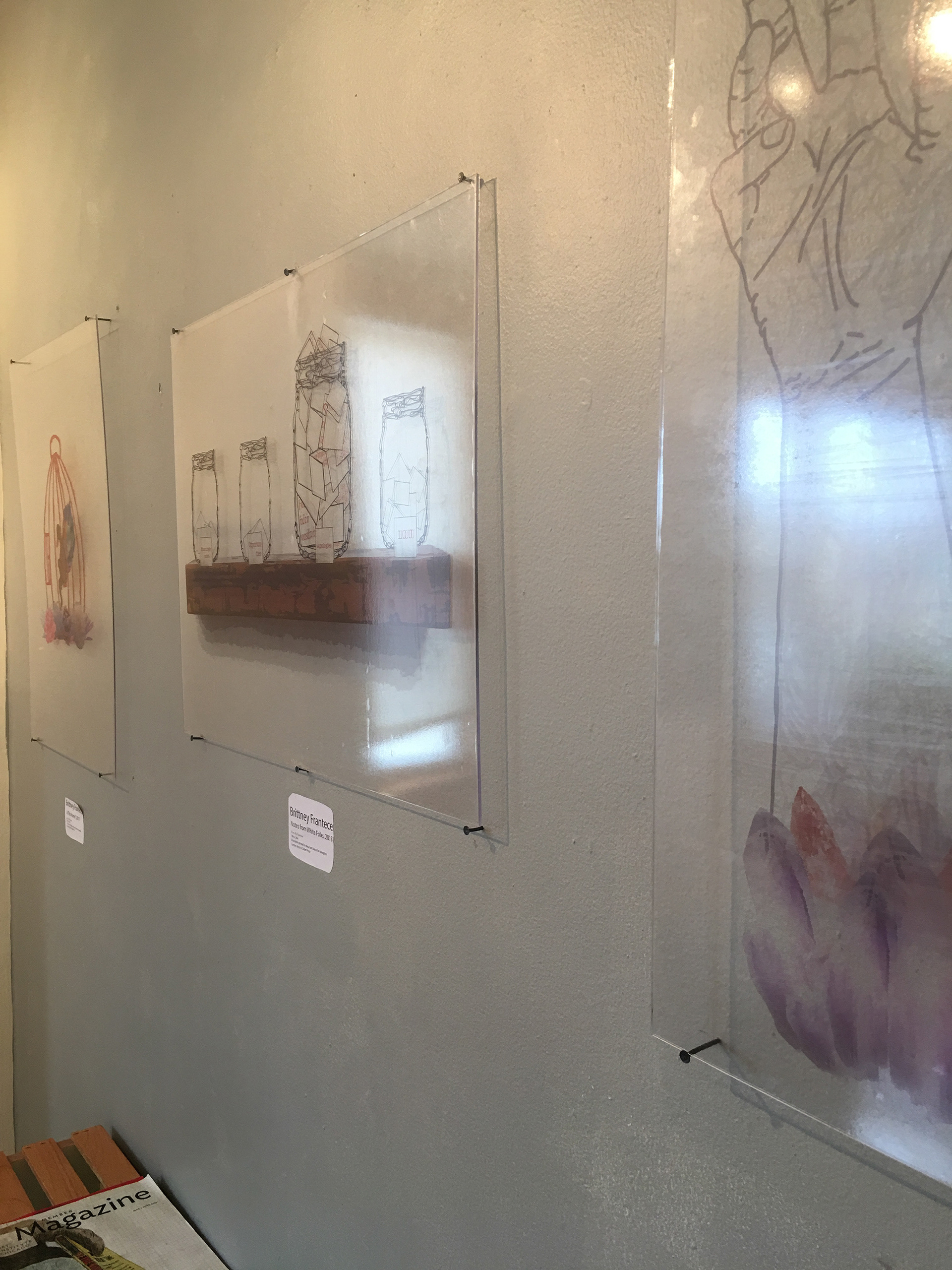 I am being transparent in this series, and sometimes my transparency comes across a frank and simple. A series

 of illustrations on a clear board that portray my interactions and experiences while in predominantly white spaces.
Often I feel perpetually trapped with no other place to go. My wings only flutter my own desires. Or until someone takes me out the cage to fly around for entertainment.  Or sometimes I just feel invisible— unseen, unheard, unacknowledged. Grasping to be reached, touched. But I'm a ghost, so. 
And when I try to speak on these issues, I'm given many excuses, too many apologies. Seldom any solutions. If I had a jar...