I'm community focused, especially in regards to the arts. I work towards providing spaces for Black and queer artists who work with various mediums. I began this journey in curation when I spent half a year as a gallery manager/director for a small gallery in Chicago, IL, The Beans Gallery, before coming to UW. In that position, I was committed to providing a place where people who felt like they were being pushed out of the area could have space where they are heard, and their creative and activist work could flourish. I carry this mission forward with my future community-oriented projects. On this page, you can read about the past curatorial projects I worked with while at The Beans Gallery.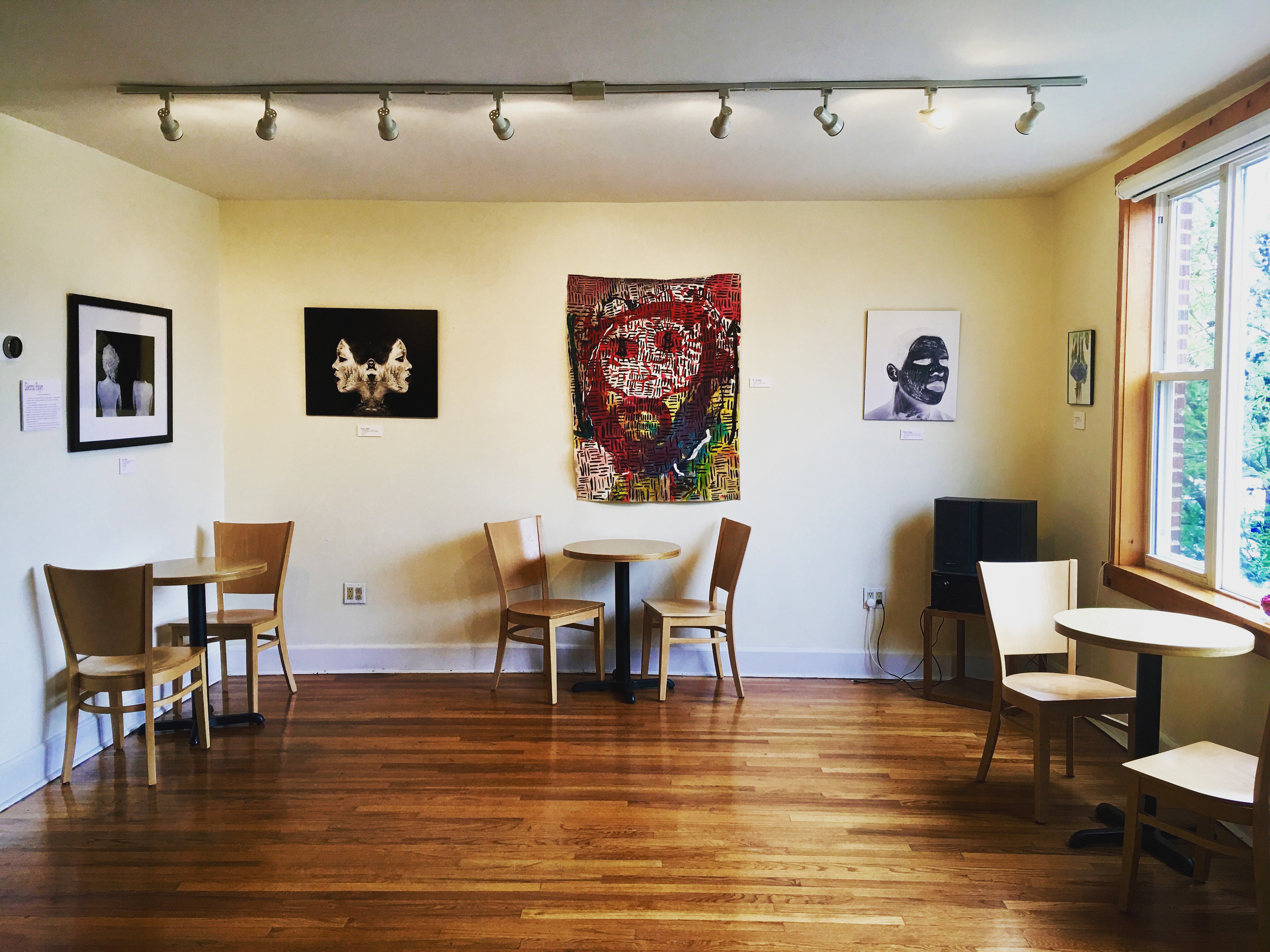 Juneteenth: Contemplating Blackness and "Freedom"
Showed at The Beans Gallery in June 2017 
This show started as a conversation between me and JK Chukwu, who is a fiction writer and visual artist with Jill Grinberg Literary Management. A few months later, I organized a show that aimed to contemplate and celebrate Juneteenth, the official "freedom" day for enslaved 
peoples in America. This show asked viewers to consider what it means to be "free" and Black in America today and throughout time. Many of us think of liberty as being without external restriction and constraints, but has this ever been the state of Blackness? I provided a space of Black artists to reflect on what freedom looks like for them in all of their honest and irony. What I found to be a common is many artists spoke of a  constant desire for freedom, but this desire always seemed to be in a far-off horizon. This show brought together visual artists, musicians, storytellers, poets, comedians, and dancers.   
With the show, I had the opportunity to manage the floor layout, reach out to different artists, promote the event to wider public, and bring people together to build community.  
I co-curated this show with JK Chukwu. We wanted to think about how Black & Brown Queer peoples heal in a world that constantly wounds us. 
Amethyst was about resisting white supremacy and heteronormativity. This show was a celebration of our existence. We were here to bring life, love, and acceptance into our spaces. Chukwu and I aimed to provide a safe(r) space to focus on people of color and queer folks who articulate their experiences at many intersections-- gender, sexuality, class, etc. We wanted to learn from each other and help each other heal. We brought together visual artists, poets, and musicians for a night of celebration. 
With this show, I had the opportunity to co-create with an amazing colleague as we work together to manage the floor layout, network with artist across the Chicago area, and promote our event.